ABOUT THE
SOUTHEAST COMMUNITY FOUNDATION
Southeast Community Foundation began as a vision which incorporated as a 501(c)(3) public charity in 2015 with our mission:
To deliver assistance programs and tools for children in Southeast communities to raise education levels, and provide job skills which will accelerate the integration of our youth into the working community.
The need is exemplified by reviewing a few seldom discussed facts:
The geographic area south of the 10 Freeway, east of the 110 Freeway and north of Orange County is approximately 135 square miles.
Twenty-six (26) neighborhoods and over 2 million people reside within these borders.
The majority of travelers "drive over" the region without realizing how many people actually reside in there because the area is so heavily industrialized.
The L.A.Times reported the 2016 graduating class from public schools in the Southeast communities showed that 68% graduated and could not pass 8thgrade reading, and 88% could not pass 8thgrade math.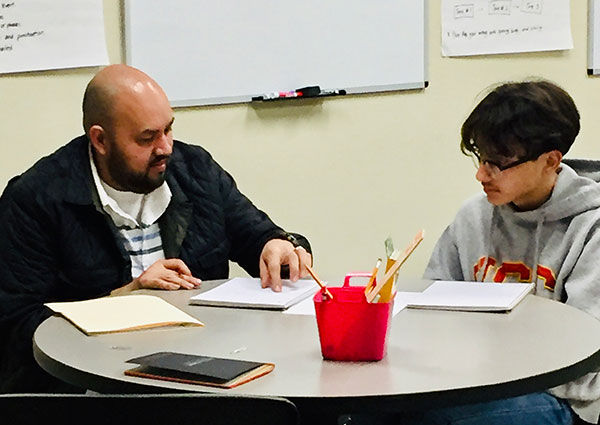 These high school graduates are not qualified for jobs, vocational training programs, colleges or universities. This serious disparity between what is believed (a high school diploma) and what is realistically needed to be a self-sustaining employed member of society is a gap. Through validated programs, the Foundation will operate to reduce the disparity in English, Math and Computer Skills and prepare young people for their future.
The passion and the vision of this Foundation is to find, fund, operate and track programs developing the skills necessary to bring the youth in Southeast Los Angeles up to the level of their peer group, so they can become a viable integral successful part of our society. The goal is cooperation, coordination and achievement. The Foundation already supports programs with proven track records, which provide the training these young people need to prepare them for success in their adult lives. We do it all for free.
Our first "hub" located in the heart of the City of Vernon enrolls students and provides individualized tutorial programs with credentialed teachers. The Vernon hub, when fully operational and to capacity, is able to work with 1,000 children annually. The program is designed to interface with the student's school teacher and their family. Individualized tutoring occurs weekly for one hour sessions with a tutor with continued follow up and testing to establish progress.
Our strategic plan is to open additional learning hubs to service the cities of Bell, Bell Gardens, and Commerce. It is our goal to open two learning centers each year until we have local sites accessible to students in the 26 neighborhoods we serve. All hubs will report to the CEO/Executive Director.
The following is our staffing plan:
Executive Director: responsible for all hubs and programs.
Program Manager: Responsible for the English literacy and math programs at our hub(s).
Part-time tutoring teachers: working approximately 15 hours a week.
Part-time Administrative Assistant: to expand to full-time with additional hubs.
Part time Volunteer Coordinator
Part time Fundraiser and Special Events Coordinator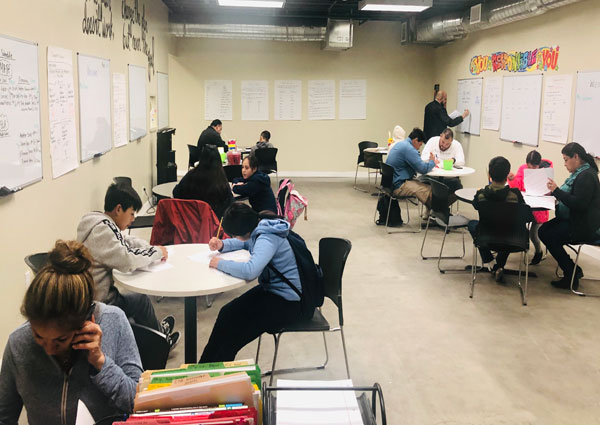 Currently, we use outside consultants for bookkeeping as well as maintaining insurance, state reporting and taxes. As new hubs open, there will be 10 additional part-time teachers and the hours of the program manager will increase.
As these young people move out into the world, many will come back to the Southeast Los Angeles region, becoming leaders in their own communities, and make significant contributions. They yearn to be the leaders of the future. It is the Foundation's goal to help these future leaders develop the skills they need and want so they can provide the best possible leadership for Southeast Los Angeles.